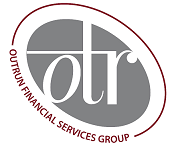 Less than one in five accountants believe a Labor government will deliver better tax policies for the country, new industry polling has revealed. A straw poll of 1,207 accountants has revealed that 82.1 per cent of respondents believe the Australian Liberal Party will deliver better tax policies for Australia. This is in In contrast to the latest Ipsos poll shows Labor leading the Liberal-National Coalition 51-49.

Labor's tax policies have come under intense scrutiny in recent months, with the accounting industry particularly at odds with its plan to cap deductions for the cost of managing tax affairs to $3,000. The proposal has struck a raw nerve, with one tax lawyer branding it as an attack on the profession. The opposition's plan to end cash refunds for excess dividend imputation credits has also drawn flak, with clients set to change their investment mix.
For the full article go to the articles section.