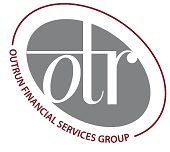 Two key issues on Superannuation from the Hayne Royal Commission were Agency Conflict and Invisibility of Fees (especially for no service). These two issues could be summarised as essentially poor and conflicted governance.
These structural issues are not present in SMSFs – as, in general, members and the controllers of the SMSF are identical.
Agency Conflict arises where the members are not the controllers of the fund and the controllers start operating the fund for their own interests or the interests of others. In the SMSF context, Agency Conflict generally does not arise as the members and the controllers are one and the same.
The Invisibility of Fees (in particular fees for no service) does not arise in the SMSF context as SMSFs operate on a no fees basis. All fund expenses (audit fees, legal costs, accounting fees, investment fees, taxes, electronic service address fees) are incurred by the trustee and must necessarily be known to and implicitly authorised by the members (as they are the controllers of the SMSF).
In short, SMSFs operate on a not for profit basis and, differently from industry super funds, do not outsource significant functions to entities associated with the controllers of the industry funds.
Two very significant reviews relating to Superannuation have occurred in last 10 years – the Cooper and now Hayne, and in both reviews SMSFs as a savings structure have not been the subject of adverse comments: it seems SMSFs have the right governance arrangements.